We have a multitude of innovative programs to serve your unique mortgage needs.
Check out our lineup below to find out how APM offers more innovative game changer home loan programs for whatever your specialty needs may be.
The Loan Advisors at APM will help you narrow down the possibilities to select the perfect loan for your individual needs.
SecureLock*
Lock your rate and secure peace of mind. With our SecureLock programs, you can lock in today\'s competitive rates while you shop for a home, sell your home, or while your home is under construction. You can also take advantage of a float down option if rates go down prior to signing your loan documents. If rates go up, you are secure!
Lock and Buy:
Lock in your rate while you shop for a home
Lock and List:
Lock in your rate while you sell your home
Lock and Build:
Lock in your rate while your home is under construction
*To qualify for this program, APM must give full credit approval to all borrowers on the loan. There are specific terms for each lock, based on which variation of the SecureLock program is used. Contact us today for full details.

Keys on Time
Welcome to the 20-day Close with your offer backed by the purchasing power of a full loan approval. With our Keys on Time program, your offer will be the most attractive in a competitive market where we will work with you to get full underwriting loan approval to ensure your loan will close lightning fast, even if you have not yet identified the property. We are 100% committed to owning what it takes to get your loan funded on or before the close of escrow. If your loan does not close on time, we will credit you $895 in closing costs.*
You can combine Keys on Time with our SecureLock program to have the security of a locked in interest rate even prior to making a purchase offer.
Over 90% of owner-occupied homes qualify
First-time and move-up homebuyers are eligible
Single-family, condos, investment, second-homes
*Not available in Oregon. The \"Keys on Time\" program is a limited guarantee that APMC will provide a credit to the borrower of $895 after the close of escrow if, due to some fault on the part of APMC, its originators or other APMC staff, a purchase transaction does not close until a date after the originally stated close of escrow date. The \"Keys on Time\" limited guarantee does not apply if the purchase transaction fails to close on or before the anticipated close of escrow date due to events/circumstances beyond APMC\'s control, including but not limited to, delays caused by: an unacceptable or unexpectedly low appraisal value on the subject property, acts or omissions by the escrow or title company, second lien holder approvals, short sale approval, or loan conditions imposed by the lender that, despite reasonable diligence by APMC, are not met by any party in a timely manner. The \"Keys on Time\" limited guarantee trigger begins when the initial loan package is received by APMC\'s Fulfillment center. The complete loan package must be received in the APMC Fulfillment center a minimum of 18 days prior to the COE date. Exclusions: The limited guarantee does not apply to the HARP program, reverse mortgages, FHA 203k, non-delegated jumbo products or any loans that require prior approval from an investor. The limited guarantee applies to purchase transactions only. All programs are subject to borrower and property qualifications. Rates, terms, and conditions are subject to change without notice.

 Home Buyers Gift Advantage
Gift funds can help with 100% of your down payment. With our Home Buyers Gift Advantage program, you can use gift funds for your entire down payment. Gift funds can be used on a conventional or conforming fixed loan.
For purchase of primary residence
Gift funds may be provided by relative, partner, non-profit group, or employer
Results in lower Mortgage Insurance that can lower payment and go away as equity increases
* Program not available in Las Vegas, NV. Certain gift fund requirements apply. Call for details. All programs are subject to borrower and property qualifications. Rates, terms, and conditions are subject to change without notice.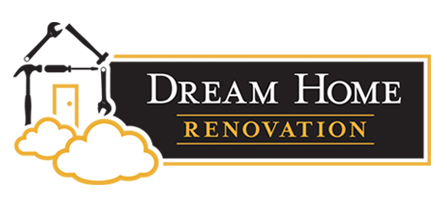 Dream Home Renovation
If you can dream it, you can make it a reality. With our Dream Home Renovation program, you can buy the property that needs some renovation. Save time and money by financing the purchase with the cost of the repairs included in your mortgage.
Create your dream home instead of buying someone else\'s
The loan amount is based on future assessed value of home
Take advantage of properties in great locations that need renovation
640 minimum FICO required
110% loan to value
Back in the Game
Qualify for financing in as little as one year after a financial hardship. With our Back in the Game program, you don\'t have to sit on the sidelines waiting to recover from a short sale or bankruptcy. We can help you get back in the game with a home loan up to $1.5M on an owner-occupied property.*
Up to 85% Loan to Value
600 minimum FICO credit score required
2 years out of short sale, deed-in-lieu, pre-foreclosure
2 years out of foreclosure
30 Year fixed available
* Qualifying factors may apply.

FHA Fresh Start
Get ready to re-enter the housing market. With our FHA Fresh Start program, you can get back to homeownership with an affordable loan. Here is your opportunity to recover from a pre-foreclosure sale, deed-in-lieu, or foreclosure due to job loss.
Owner occupied
Gift funds and non-occupant co-borrowers allowed
640 minimum FICO required

Seller\'s Edge
A competitive advantage on the home you are listing. With our Seller\'s Edge program, attract more buyers and sell your home faster by offering closing cost credits. Sell one home and buy another with secured financing and a competitive edge. Receive a gift card for discount off of closing costs for your next home purchase.
Combine with our SecureLock Program, so that you can lock the interest rate on your next home purchase even before a new property is identified or built*
* Certain restrictions apply. No cash value. Closing cost credit may not be redeemed as cash back. Financing provided by American Pacific Mortgage Corporation.
STaR Loan
A mortgage program dedicated to saving our selfless teachers and first responders a little money on their home loans. Current full-time employed teachers, police, and firefighters are eligible for our STaR program, which makes the process of obtaining a mortgage a little bit easier.
Save up to $500 in reduced Lender Fees for qualified Teachers and First Responders
Can be combined with Down Payment Assistance which permits gift funds to be used for 100% of the home purchase down payment
Take advantage of lender paid mortgage insurance options to reduce your monthly mortgage expense
Gain peace of mind with a one-time interest rate renegotiation option, if rates improve prior to your closing docs being drawn
Borrower Qualifications
Teachers: Must hold an appropriate teacher credential and be currently full-time employed in a public/private school
Police: Must be currently employed full time with City, County, or Sheriff Law Enforcement
Firefighters: Must be currently employed full time with the City or County
Income Solutions
Self-employed borrowers can qualify for a mortgage loan with supporting bank statement documentation with our Income Solutions program. Two years of self-employed history and business bank statements may qualify you for this income-based loan program.
Income Solutions is also an excellent program option for those with derogatory credit, or past short sales, bankruptcy, or foreclosures.
Self-Employed Borrowers
Minimum FICO - 660
Max DTI- 45%
Max LTV- 75%
Max Loan Amount- $1M
24 months bank statements required
Income is calculated using 50% of a 24 month average of business deposits (no other income source can be used)
Borrower must be self-employed for at least 2 years
W-2 Borrowers
Minimum FICO- 660
Max DTI- 45%
Max LTV- 80%
Max Loan Amount up to $1M
Minimum Reserves- 6 months
Non-Warrantable Condos Allowed (restrictions apply)
Foreign Nationals Allowed (restrictions apply)
Investment Properties Allowed (restrictions apply)
Derogatory Credit Eligibility
Derogatory Credit Primary Residence:

Short Sale- 2 Years
Foreclosure - 3 Years
Bankruptcy - 2 Years

Freddie Mac Home Possible AdvantageSM 
If you are looking to purchase a home with a low down payment and flexible sources of funds, our Freddie Mac Home Possible AdvantageSM offers the most flexibility for maximum financing:
Max loan amount up to $417,000 for single-family dwellings
Up to 97 percent LTV financing (3 percent down)
Down payment assistance programs and/or affordable second mortgages available
Flexible sources of funds can be used to qualify
Low to moderate-income buyers
Lower mortgage insurance coverage requirements, which means lower payments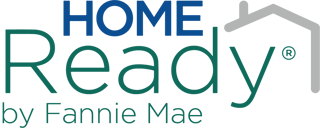 Home ReadyTM 
As an alternative to the FHA program, Home Ready is a conventional 3% down mortgage loan with even more flexible income qualification guidelines. In addition, Home Ready may have reduced mortgage insurance options, including no upfront mortgage insurance fees and may be cancelable per servicer/Fannie Mae guidelines.
Qualifications:
The mortgage is a fixed rate loan up to $417,000
Up to 97% LTV financing (3% down)
Eligible properties are single family-dwellings, PUD or condos as the owner\'s primary residence
Gift funds or Community seconds are allowable for the down payment
Non-occupant co-borrower\'s income can be used for qualifying
Single-family accessory unit or boarder income can be used in qualifying